Muscle testing should be one of the priority tools for all therapists or trainers.
It presents a practical method of muscle examination that makes it possible to check the strength of different muscles as objectively as possible. It is an essential step before any rehabilitation of the musculoskeletal system. This method is based on the use of dynamic tests for each muscle.
Muscle testing is also:
Useful for testing the ability of muscle or muscle groups to support the skeleton.
Identify musculoskeletal dysfunctions and neurological problems.
Easy to do and no equipment needed other than a massage table or yoga mat.
Useful for assessing dysfunctions at the level of:
Posture
The walking reflex
Mobility / flexibility
Muscle symmetry
In your educational journey at NeuEra, this methodology will be used in most of the training courses, so can be considered as the first training to follow!
Includes:
A 131-page e-book document
All associated tests in online video format
Printable worksheets for classroom or clinic work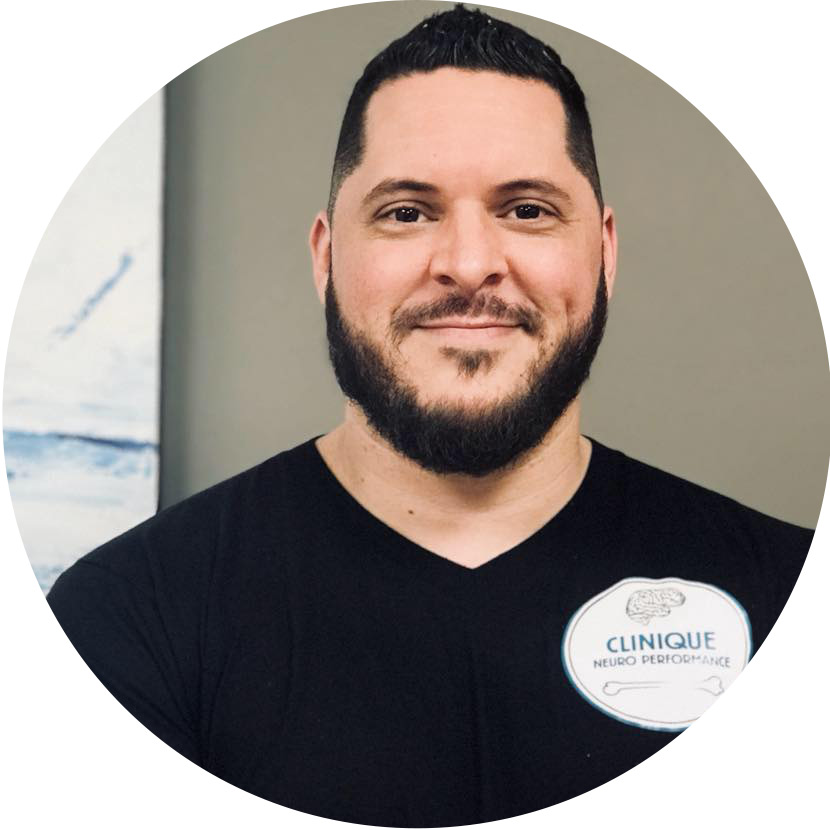 Nicolas Desjardins
BHS, CPN


Bachelor in Holistic Health Sciences and PhD student in Integrative / Natural Medicine
Expert in Postural Neurology and Neurotherapy
President, Clinic and Neuro Performance Institute
Certified Postural Neurologist (American Posture Institute) Certified Posturologist in postural reprogramming level 4, by Posturepro
Athletic development
Joint realignment
Massage Practitioner (International Swedish Massage, Anatomy-Physiology, Deontology)
Naturopathy and Crossfit supplementation level 1 certification
Certificate in Functional Training Level 2 (Functional Training Academy)
Globafit Level 1
Certified BioPrint Practitioner
Kinetic Chain Enhancement Squat and Deadlift Certified Practitioner
AMN Neural-Skeletal Screen Practitioner / AMN level 3
Z-Health Movement Reeducation Specialist
BodyTalk Practitioner (International BodyTalk Association)
ANF ​​level 2
Reiki Master